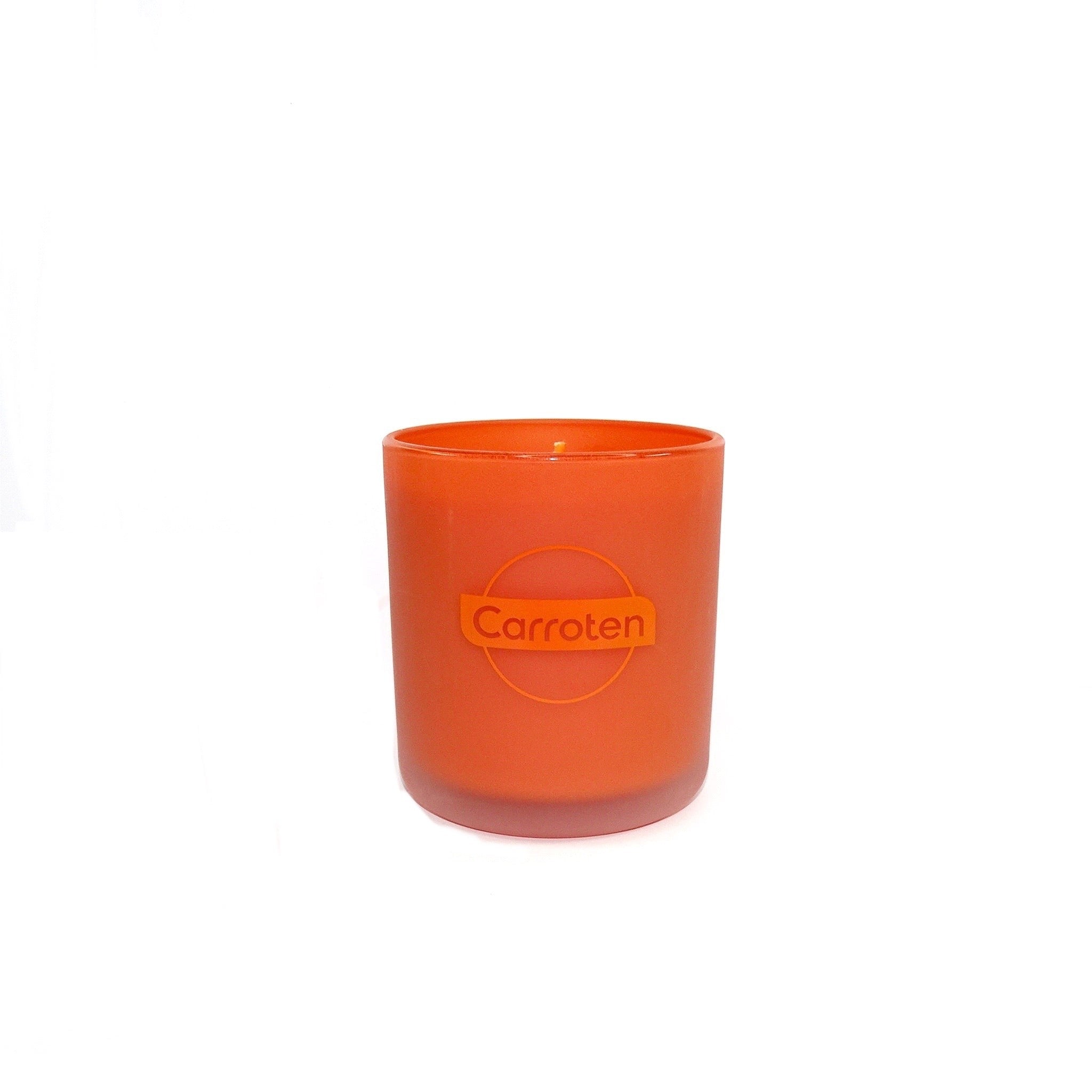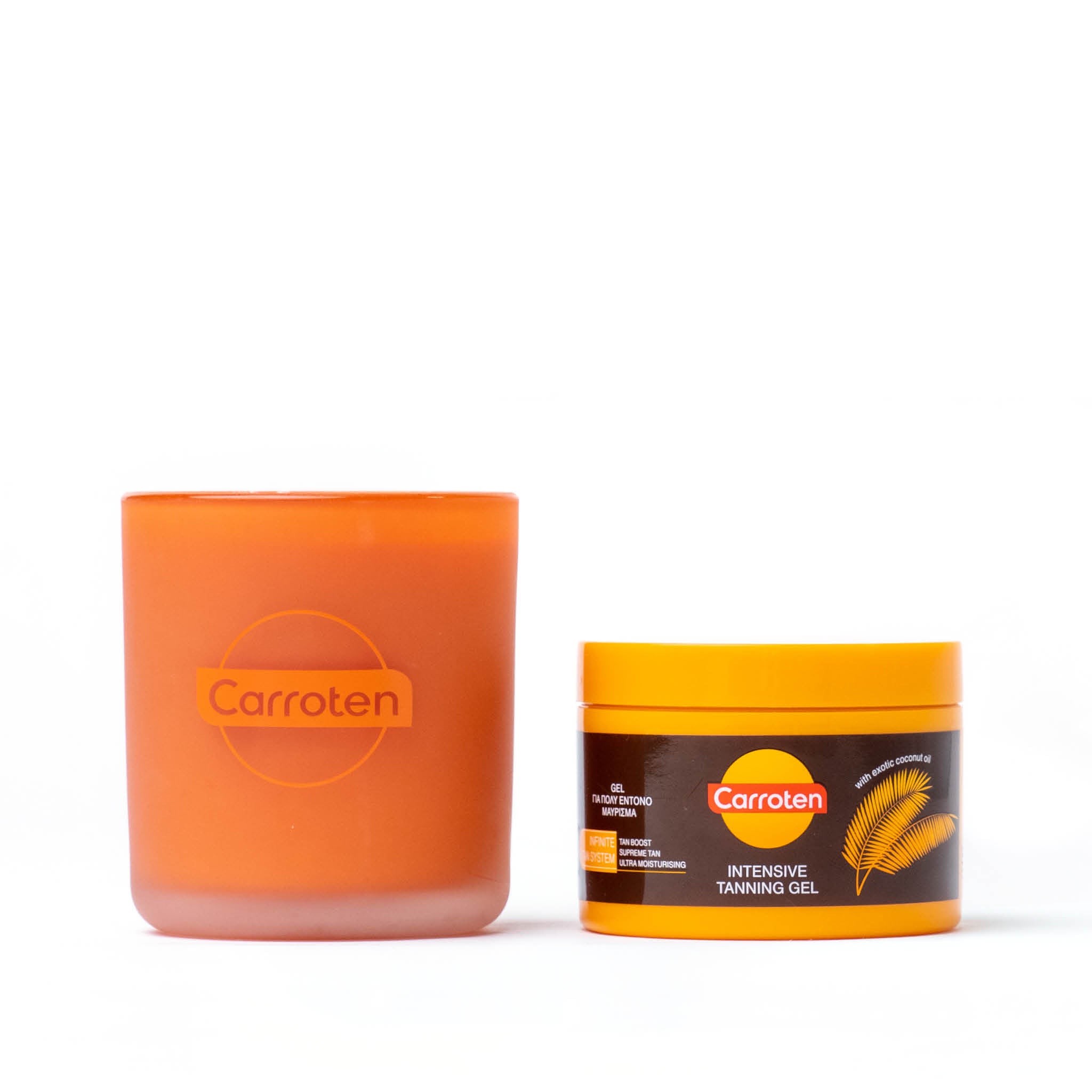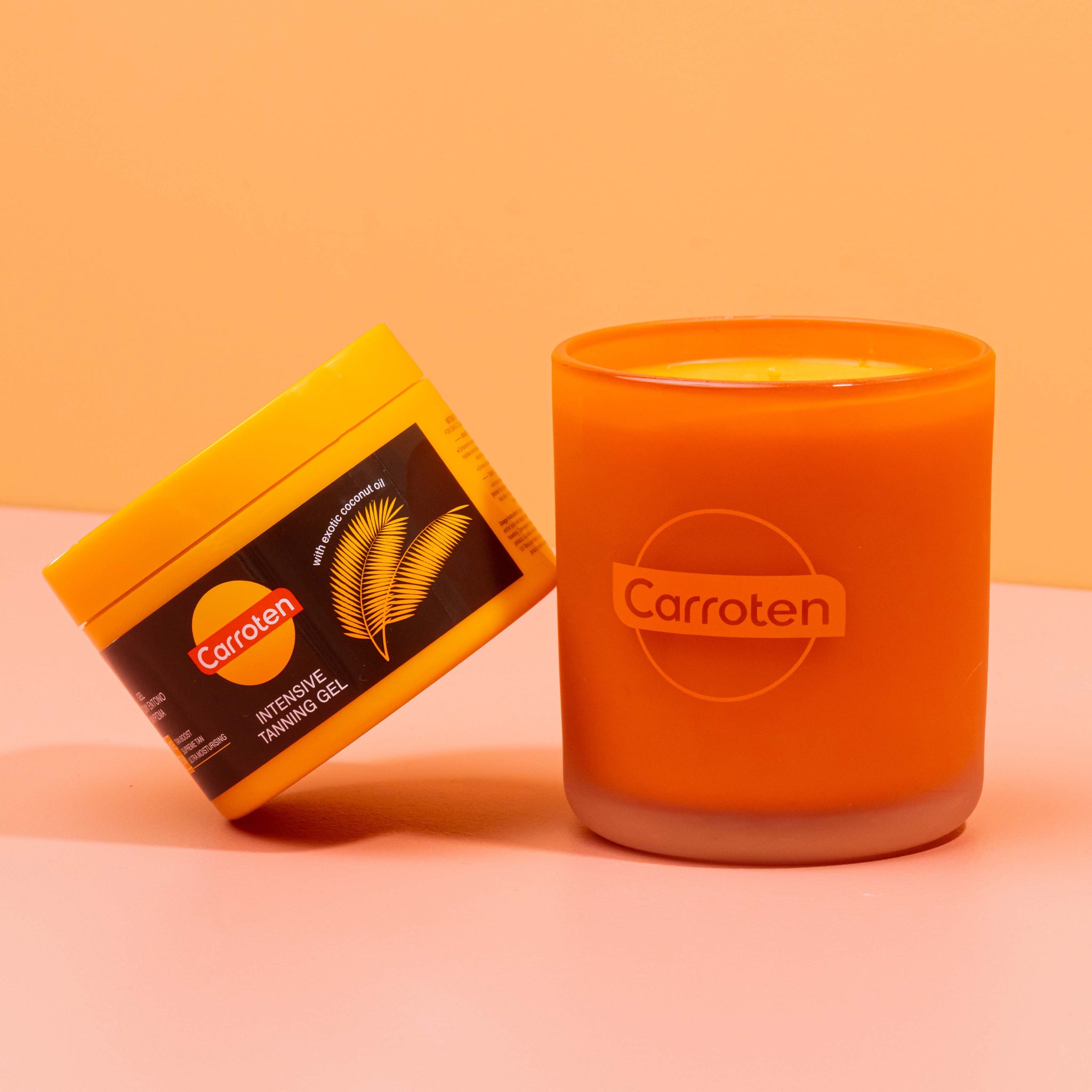 Includes: 
Carroten Coconut-Vanilla Scented Candle 

Carroten Glass Jar 

Luxe Calico Bag 
Our Carroten scented candle has been carefully created, bringing together a range of summer scents that will take you straight to the shores of the Mediterranean. 
Fill any room and create instant ambiance, no matter the time of year, with the unique coconut-vanilla smell of Carroten. 
Designed in our luxe glass jar and packaged together with a Carroten exclusive calico bag, this is the perfect accessory to brighten up the smell of any room.