THE SECRET TO GLOWING AND PROTECTED SKIN ✨
Achieve a flawless, sun-kissed tan whilst staying protected this summer with our easy 2-step tanning routine💧Simply apply our Everyday SPF50+ suncare milk first, then any tanning product of your choosing. The ultimate bronzed and hydrated skin has never been closer
OUR BEST SELLERS
Our absolute must haves for the perfect tan this summer. Discover our best selling tanning and suncare products to unlock the ultimate Mediterranean glow.
TANNING GELS
Our iconic tanning gels are the secret to a perfect, sun-kissed European tan. Providing the ultimate bronzed glow whilst hydrating and moisturising the skin through the power of calendula extract and sesame oil.
SUNCARE
A sunscreen for EVERDAY. Our brand new SPF50+ range provides advanced skin care through its Moisture Balance System (Hyaluronic Acid + Betaine) and Broad-Spectrum Protection Technology for effective protection from the sun.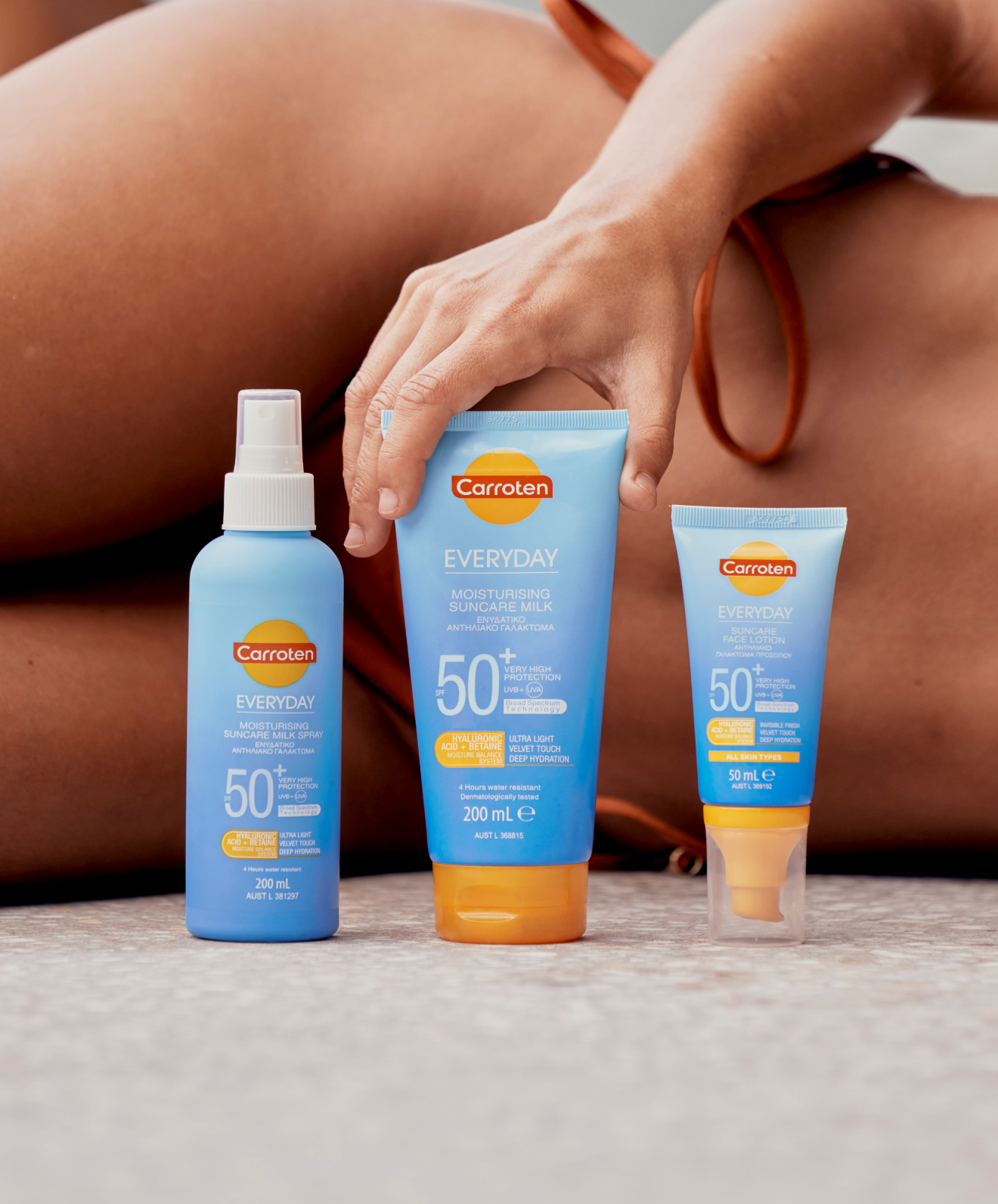 TANNING OILS
When it comes to summer essentials, look no further. Our masterfully blended Tanning Oils offer an immediate, natural tan whilst deeply nourishing the skin. European favs for over 35 years.